Experienced Illinois Attorney
LEGAL EXPERTISE YOU
CAN RELY ON
x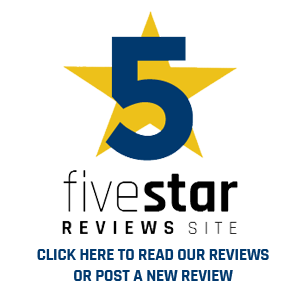 Why You Need
The Law Office of
Rene Hernandez, P.C
THE
Law Office of Rene Hernandez, P.C., has been successfully representing
clients for over 25 years. Thousands of clients, hundreds of hearings and over 40 jury trials. Attorney Hernandez has made appellate case law
for both federal and state courts. He has also successfully argued before the Illinois Supreme Court. The sooner you have a plan of action, the better your chances of taking the correct steps to get the results you want.
Our Blogs
When facing a criminal charge, it is very important to have excellent legal representation. Hiring...
Read More
Practice Areas
Experienced Attorney in Illinois
Attorney Hernandez is always in your corner and available to respond to any questions you may have. Know that his 25 years of experience and extensive trial work can help you.
He is licensed in the State of Illinois, Federal Courts of Northern and Central Illinois and all of Wisconsin, in addition to the United States Supreme Court.
What People Say
Mr. Hernandez has been very helpful in getting my case started. He has been very attentive to my needs, he has also kept me informed every step of the way, he also been very helpful in answering questions when I have questions.
- Amanda Washburn
★ ★ ★ ★ ★
I worked with Attorney Hernandez to resolve an EEOC claim against a former employer. He was clear and concise in explaining how we needed to proceed. His pricing was incredibly fair, and we were able to resolve the claim within six months. I was VERY happy with my settlement and highly recommend Attorney Hernandez to anyone who needs a good, fair and reputable lawyer.
- SARAH NICOLE
★ ★ ★ ★ ★
Mr. Hernandez was recommended to me by a mutual friend. I am so grateful because he did an amazing job for my personal injury case which was a hit and run. He was very upfront, honest, and knowledgeable. He is tough , doesn't mess around kind of guy, and stands up for you when needed. While at the same time he was sympathetic to all I had been through. I highly recommend Rene and would surely use him in the future if needed. Thank you Rene so very much for all you have done for me. I really do appreciate it !!
- CINDY HANSEN
★ ★ ★ ★ ★
Ren is by far one of the best attorneys I've worked with. He is very kind, understanding and confident. He is direct. He makes you feel very comfortable knowing your issues are in hands and he will make sure you get what needs to be taken care of. Ren will always be my go to in any kind of emergency. Thanks for all you've done Ren, you're truly appreciated.
- NICOLE CELLITTI
★ ★ ★ ★ ★
Attorney Hernandez is a very skilled attorney and kind man. He always went out of his way to help me. My Mother has to give a deposition in my case and it was not easy for her. I especially appreciate how accommodating and compassionate he was with her. I would've had the strength to file and pursue this case without 'Ren's support, experience, and empathy. He is truly a gift.
- K. GIBBONS-HOUGH
★ ★ ★ ★ ★
Working with Rene has been a pleasure. He is experienced, responsive and always available to answer questions or address concerns. Rene is the kind of attorney that will give it to you straight and let you know what your options are and where you might stand with your legal issue. If you're looking for an attorney to be on your side and guide you through the legal procedures of your case, I highly recommend the law office of Rene Hernandez.
- CBW
★ ★ ★ ★ ★
Frequently Asked Questions
The Law Office of Rene Hernandez, P.C. in Rockford, IL is a professional corporation concentrating in criminal defense, civil rights violations, small business, and corporate support.
When can I be charged with DUI?
You can be charged with a DUI if you are 21 or older and driving with a BAC of .08% or higher. If you are under 21 years old and driving with any BAC level, you can be charged with a DUI because Illinois is a zero tolerance state. You can also be charged with DUI if you drive with a THC blood concentration of 5 nanograms or more per milliliter of blood.
Is a DUI a felony or a misdemeanor in Illinois?
It can be either. A driver can be arrested for a DUI if his or her blood-alcohol level is .08% or above. First and second offenses are Class A misdemeanors. A DUI can be a felony in Illinois is a felony when it is a third offense or greater. This means a DUI can result in up to seven years in prison and 48 months of probation. Fines, fees, and mandates treatment requirements are also greater when a DUI is a felony.
What are the most common drugs involved in drug possession cases?
The most common drugs involved in drug possession cases include cocaine, marijuana or weed, crack cocaine, methamphetamine or meth, heroin, opium, ecstasy, LSD, PCP, and psilocybin mushrooms. There are also instances in which people are arrested for having high quantities of ingredients or chemicals that are used to manufacture illegal drugs. It is also possible that a person without a prescription for or with a high quantity of a legal drug could be arrested.
What are the usual penalties for drug possession in Illinois?
Penalties for drug possession vary in Illinois based on the drug and the amount in possession. Whether or not and what type of paraphernalia was found at the time of arrest might also play a role in the penalty. In most cases, penalties include fines, drug counseling, and sometimes jail time. For example, in Illinois, a possession of less than 1 gram of cocaine or heroin is a Class 4 felony. This results in a sentence of probation or a range of 1 to 3 years in jail.
How do I know if I am a victim of employment discrimination?
Though laws have been created to clarify what counts as employment discrimination, when it comes to applying those laws things can still seem muddled. An employer treating an employee poorly is not necessarily discrimination, but it can be. Poor treatment becomes discrimination when an employer takes action based on an employee's race, gender, ethnicity, disability, creed, national origin, familial status, or veteran status. These are protected classes and cannot be the basis of employment decisions.
Can the police use force to arrest you?
Police are legally allowed to use force in situations in which a person is refusing arrested. The degree of force must be reasonable, which means it can be enough to arrest you and nothing more. How much is necessary tends to be subjective and varies from person to person and situation to situation. To determine what is necessary, they must consider what was needed to protect both the public and themselves.
What should I do after an accident?
Your first priority after an accident is to seek emergency medical attention if it is needed. If there are no medical emergencies, you should remain at the scene and contact law enforcement by calling 911. You should exchange insurance information with other people involved in the accident and makes notes and take pictures of the accident scene. Under no circumstances should you admit fault. It is also advised to seek medical attention once the scene is secured even if you do not believe your injuries to be serious.
Do I need to call the police after an accident?
You are not necessarily required to call the police after an accident, but it is a good idea to do so. This begins a paper trail and ensures that the scene of the accident is secured. Having a police report from the scene of the accident provides information later for insurance companies. It can also support any necessary legal action resulting from the accident. If you call 911 for medical assistance at the scene police will automatically show up.
Can anything I say to the police after a car accident be used against me?
Yes. It is best to give the officer who arrives at the scene of the accident your contact information and your insurance information and say as little as possible otherwise. You can describe the facts of the accident, but avoid saying anything that could make you look responsible. And if your actions did play a role in causing the accident you should never admit fault to the police.
Can a nursing home be responsible for my loved one's injuries?
Yes, absolutely. There are many instances in which neglect or intentionally abusive treatment has occurred in a nursing home facility and it has resulted in the injury and even death of residents. When this occurs, loved ones have the right to take legal action on behalf of someone who was injured or killed in a nursing home. If you believe there to be a problem with a loved one's living conditions in a nursing home, alert those in charge immediately. You should also take notes and photographers and speak to an attorney if the problem is not resolved to your satisfaction.
Contact Us
Attorney Hernandez has been practicing for 25 years and has a proven track record of success. He will use that experience to help you down a path to the results you need. Schedule your consultation today.